Dashboards
Collect and keep track of important data by creating your own private dashboard, share them with your brand or check-out our pre-defined system dashboards.
With Dashboards in the Data Studio, you have free hands to create any dashboard according to your own liking and personal needs.
There are three different types of dashboards available:
​

Private Dashboards

: When you create a private dashboard, this will only be visible and accessible from your personal account.

​

Brand Dashboards

: Brand dashboards will be visible for you and any user that has access to your FT CRM environment and with access to the Data Studio.

​

System Dashboards

: In the system dashboards you will find Fast Tracks prebuilt selection of dashboards. This is a read-only section, as you can't build or edit any dashboards found here.
You can navigate to each of these dashboards on the different tabs in the Dashboards section.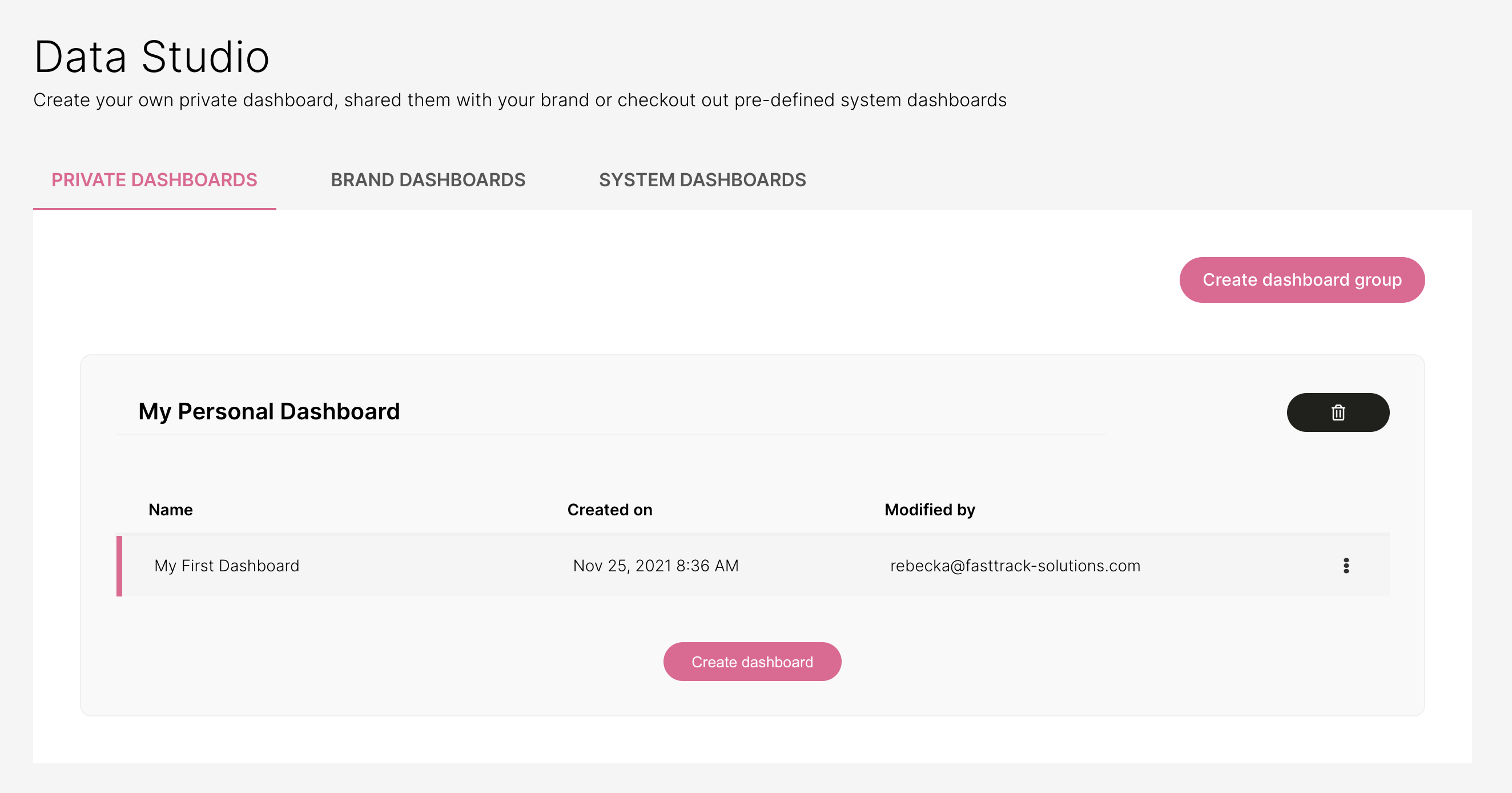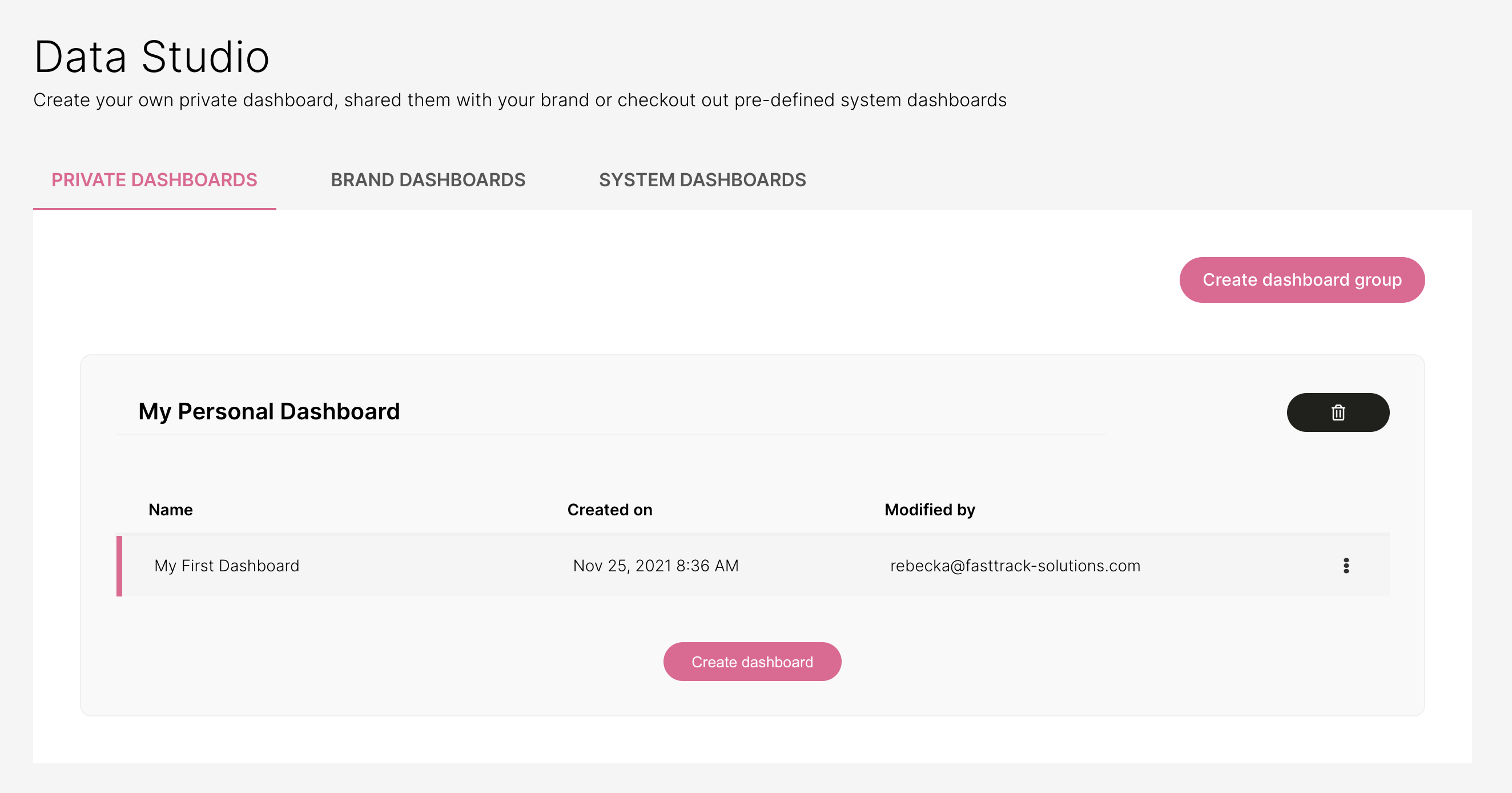 Getting Started
Get Access
To get access to the Dashboards you need to have access to the Data Studio. You easily get it by having the role 'Data Studio Admin' assigned to your user.


Once you've got access to the Data Studio you can navigate to the Dashboards from the main menu;
Insights & Analytics --> Dashboards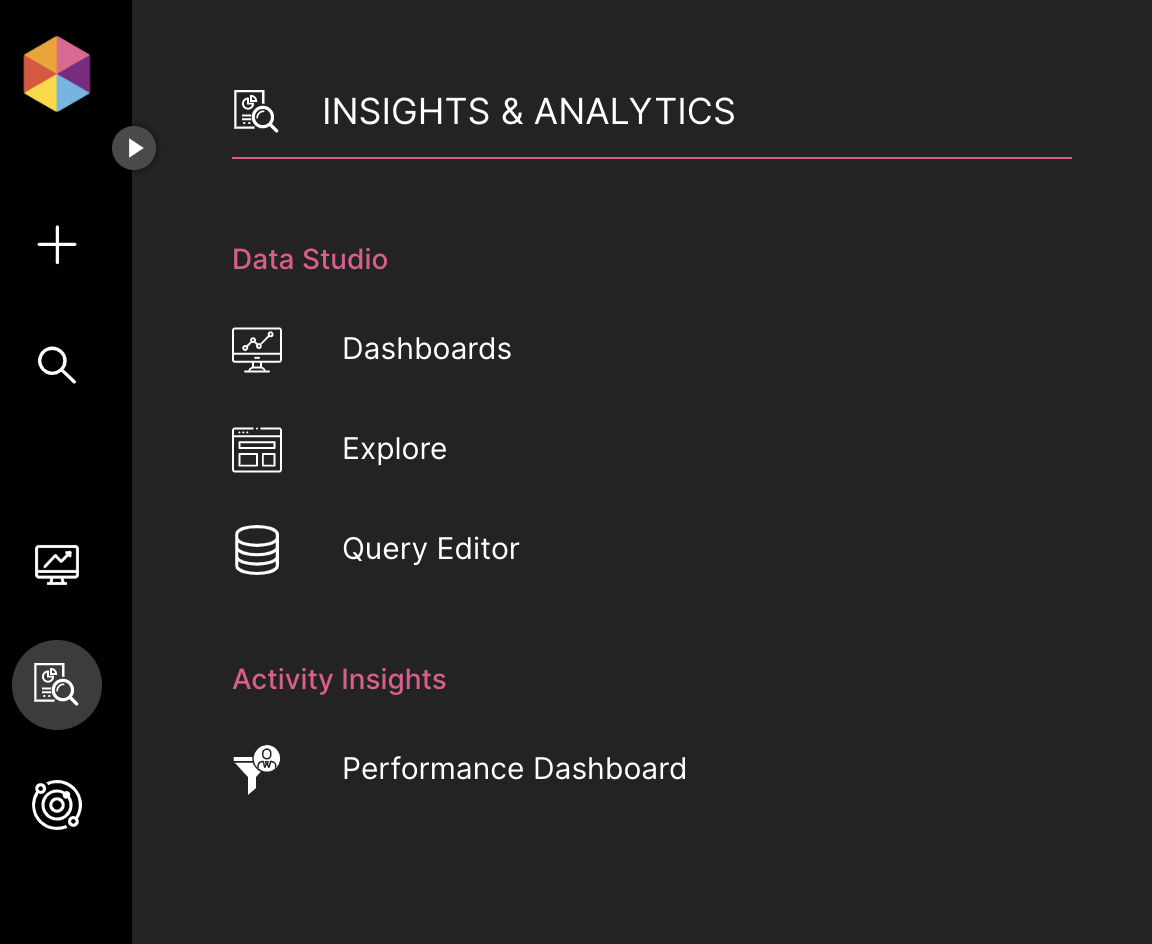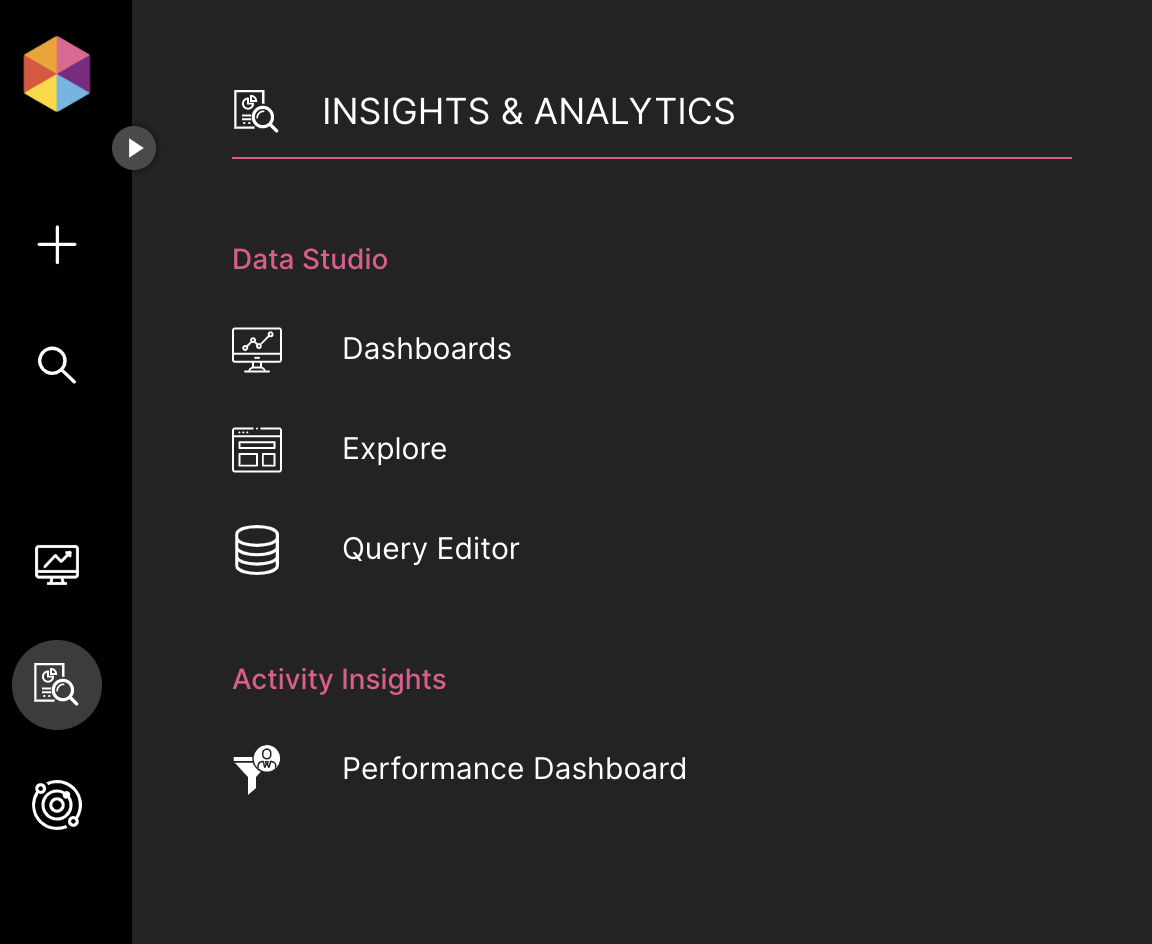 Once you have access to the Data Studio, you can now get going with creating your dashboards.
Up next we recommend you to:
​
​