Media Library
In the Media Library, you can upload and store any files you need to use within FT CRM.
For easy access
to any files that you might need within FT CRM, you can simply upload them
into the Media Library where they will
remain stored
for you.
There is a folder system available so you easily can keep your files organised and a search function so you easily can find any specific file you're looking for.
​
🗃‍
How to upload files
Any file types
can be uploaded to the Media Library. To upload a file you simply
drag and drop
it onto the page. Make sure that the screen fades into gray and that the folder that you wish to upload the file into appears on the screen, before you drop the image, for the upload to be successful.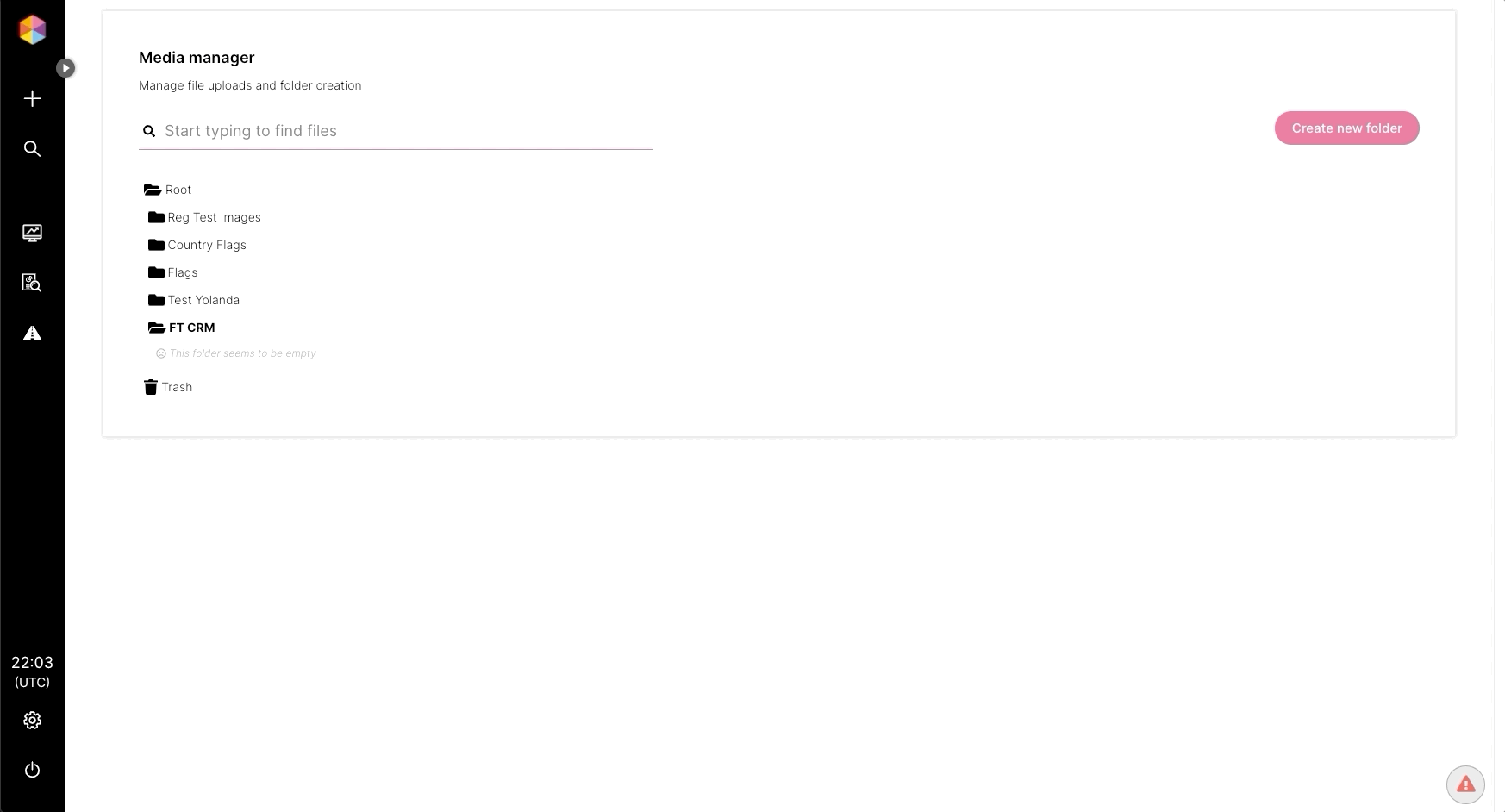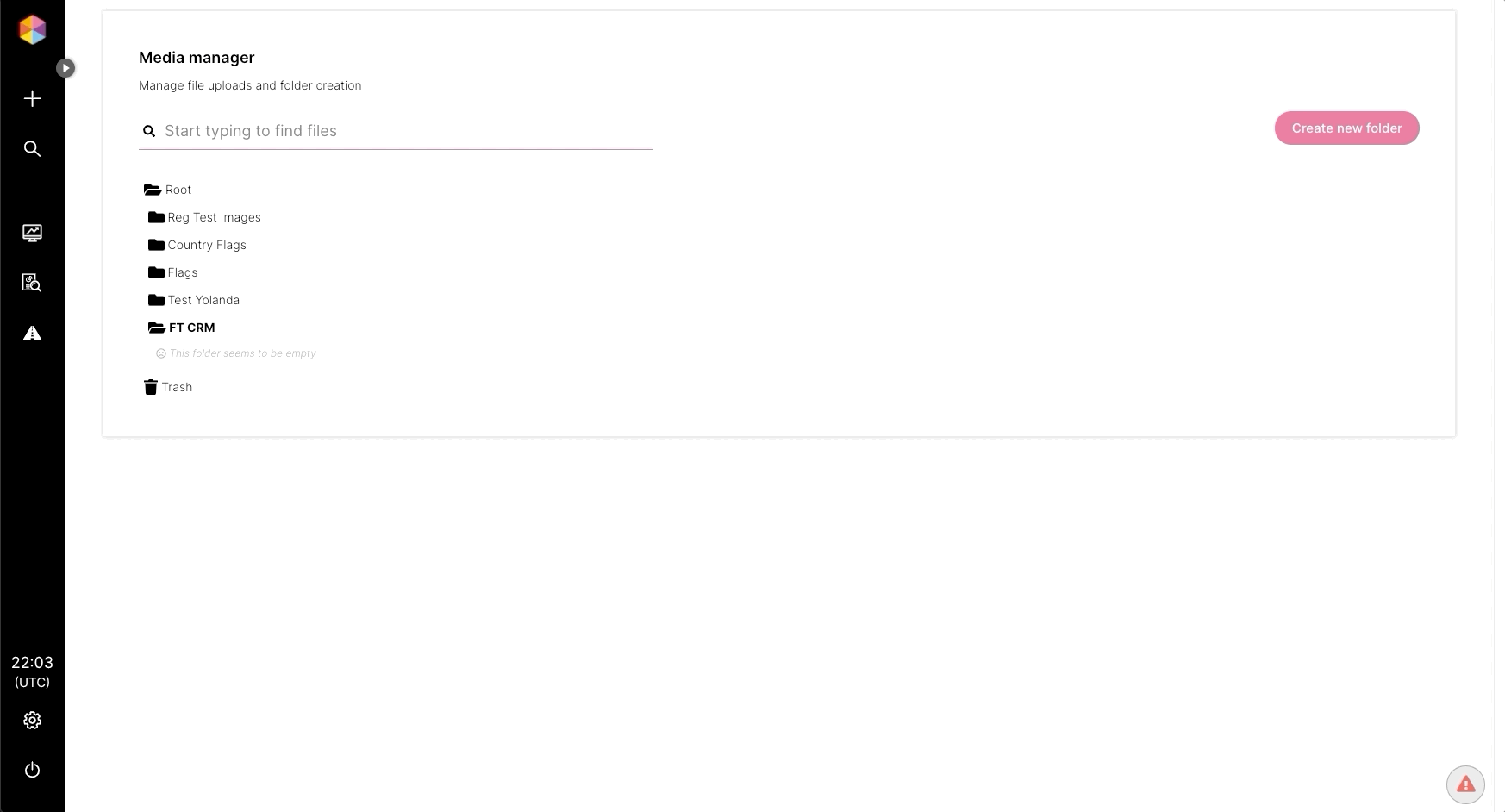 🧙‍♂️ Tip:
Make sure that the file name
reflects what it actually is before you upload it into the Media Library. Like this, you can easily search and find it when needed as
the file name can not be changed
once uploaded into the Media Library.
​
📂‍
How to create folders
There is a default folder called
Root
where you may upload all your files into. However, it's recommended that you organise your Media Library with the help of folders. You can easily
add a subfolder
by either selecting a folder and clicking on
Create new folder
in the top right corner.


Alternatively, you hover over the folder you wish to add the subfolder to and click on the folder icon that appears.


​
🚮‍
How to delete files
If you wish to
remove a file
from the Media Library you simply hover over the file and
click on the trash bin
icon that appears.


​
✔‍
Delete multiple files
You can easily
delete multiple files
from the Media Library
by hovering over one of the files and ticking in the circle that appears to the far left in the file row. You select the multiple files that you wish to delete and end the action by clicking on
Move to track
on the top right.


🗑️ Trash bin
Files that have been deleted are
automatically moved into the Trash bin
in the Media Library, as a safety precaution. Any deleted files will remain there until deleted again.
​
⚠‍
Note:
Any files deleted from the Trash bin will be removed permanently.
​
🖼‍
Media picker
The Media Picker can be found from inside an action.
It's basically a limited version of the Media Library where you can upload and select images for your activity.