Internal Communications
You can set up your activities to engage with player events and trigger internal communications to improve the efficiency of operational work.
​
🤔‍
How does it work?
Set up an activity with the relevant trigger and segment followed by the action(s) reflecting what type of internal communication(s) you'd like to make use of.
✨
User example:
You'd like to trigger an internal SMS to the VIP Key Account Manager for Norway when any Norwegian VIP players have a failed deposit of €1,000 or more. These are the component setups:
Trigger:
Failed deposit of €1,000 or more
Segment:
Norwegian VIP Players
Action:
Send SMS - with a setup according to the
following explanation
​
Internal Communication Options
Let's take a look at the different internal communication options we have in a little more depth and how to use them;
​
🏷‍
Player Tagging
Give your players a Tag
on a specific player engagement so that you easily can
re-target the tagged players
at a later point.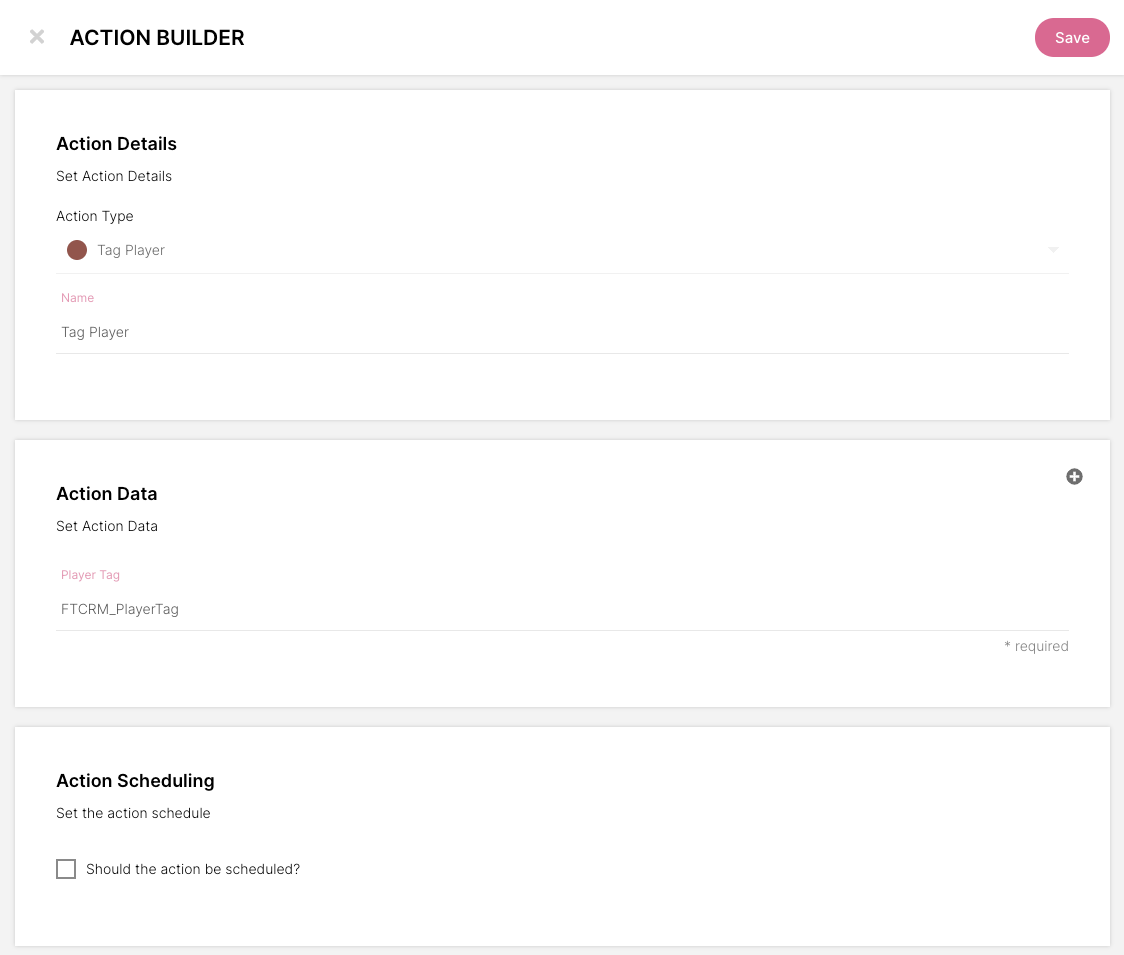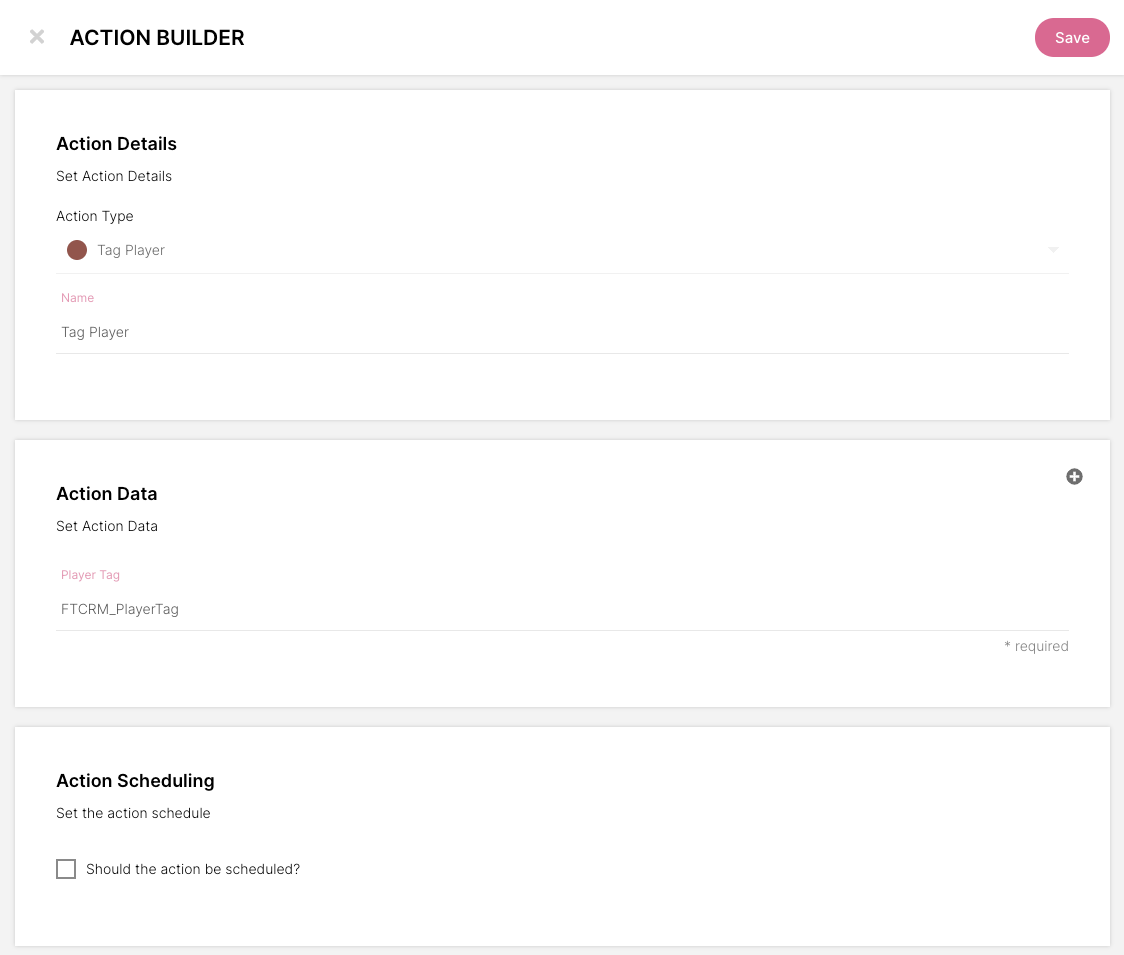 🌟‍
Create a segment using the player tag for further engagement.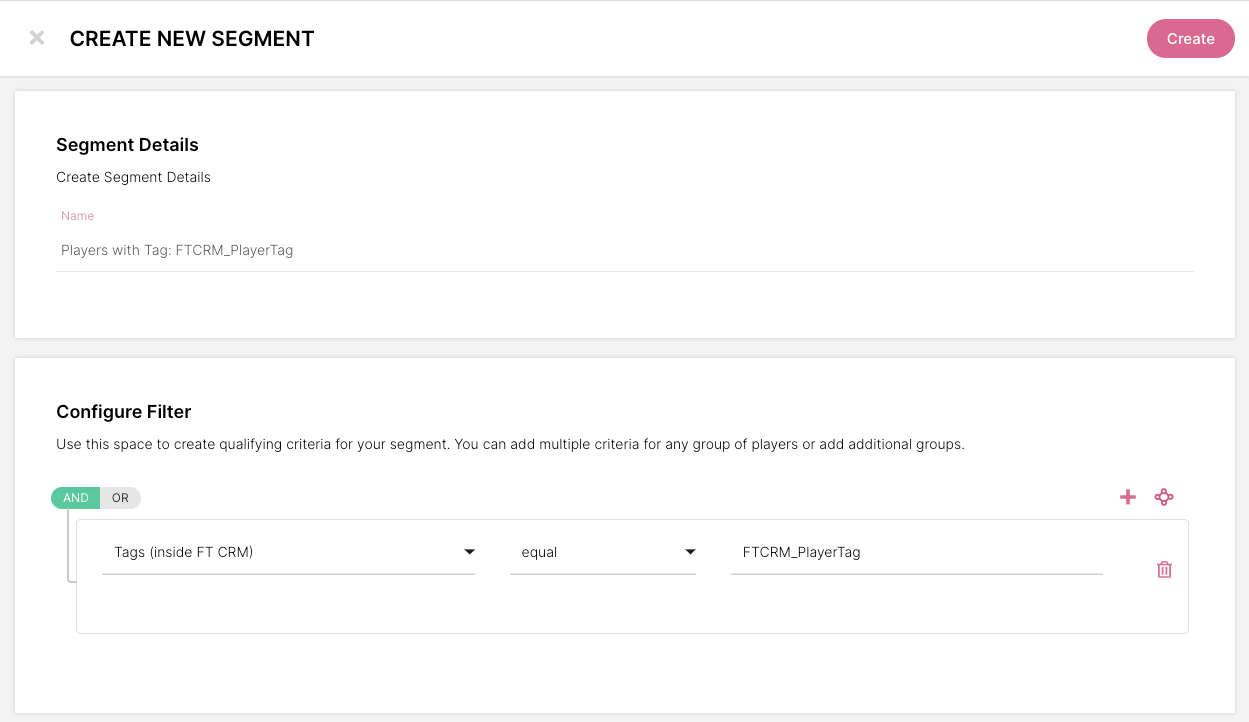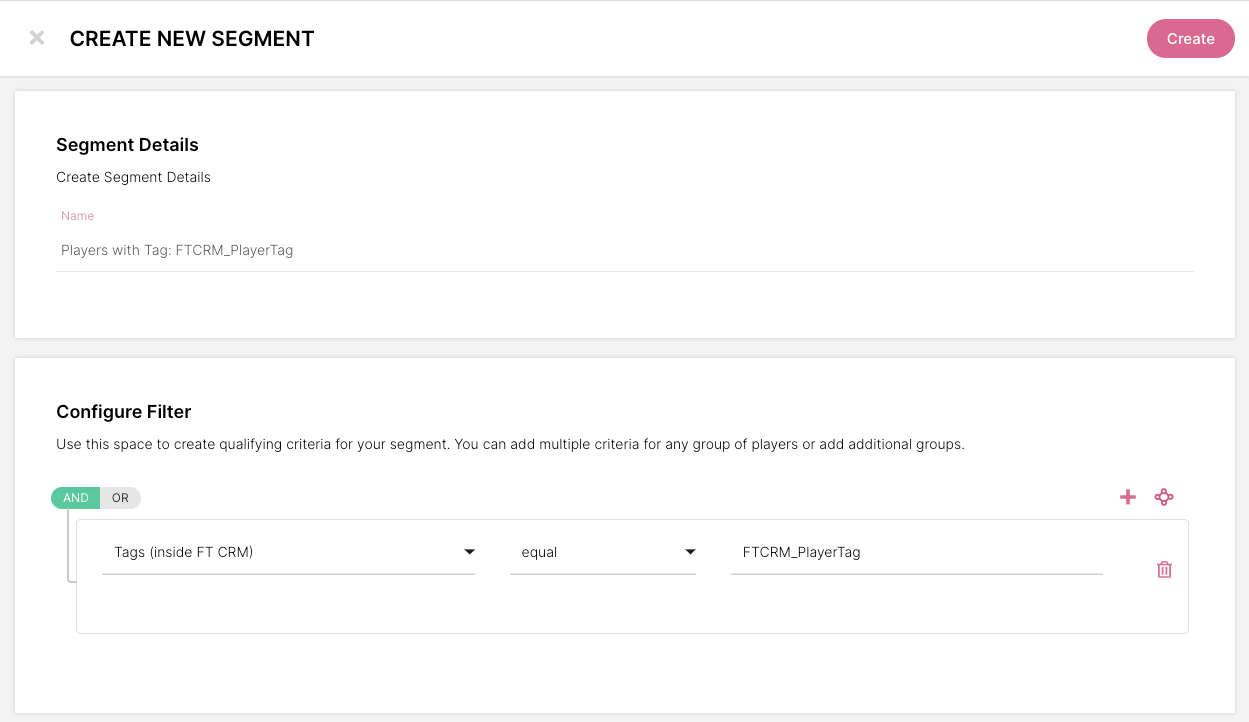 ​
📣‍
Slack
Send an internal slack message in the relevant channel or a direct message to a team member
when a specific player engagement occurs onsite.
When setting up an internal slack message simply follow the instructions and fill in the three fields in the action data setup. In the example below, we've created a message that will send to a slack channel by name
big-win-channel.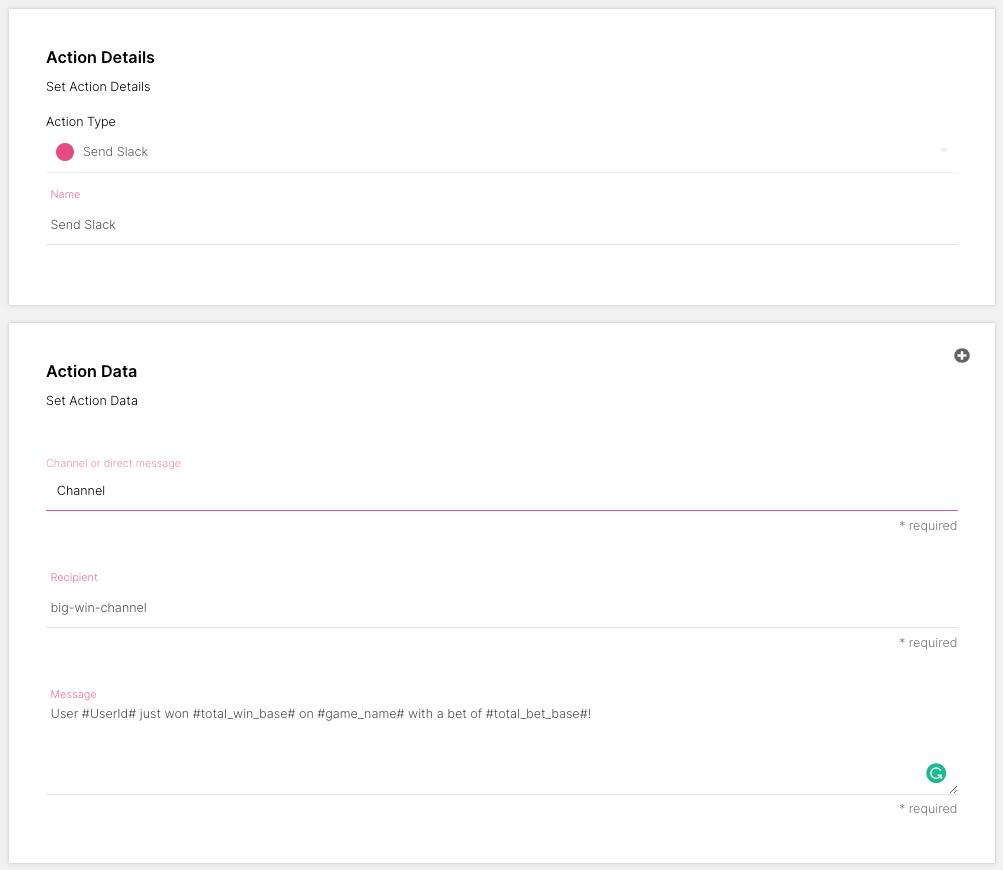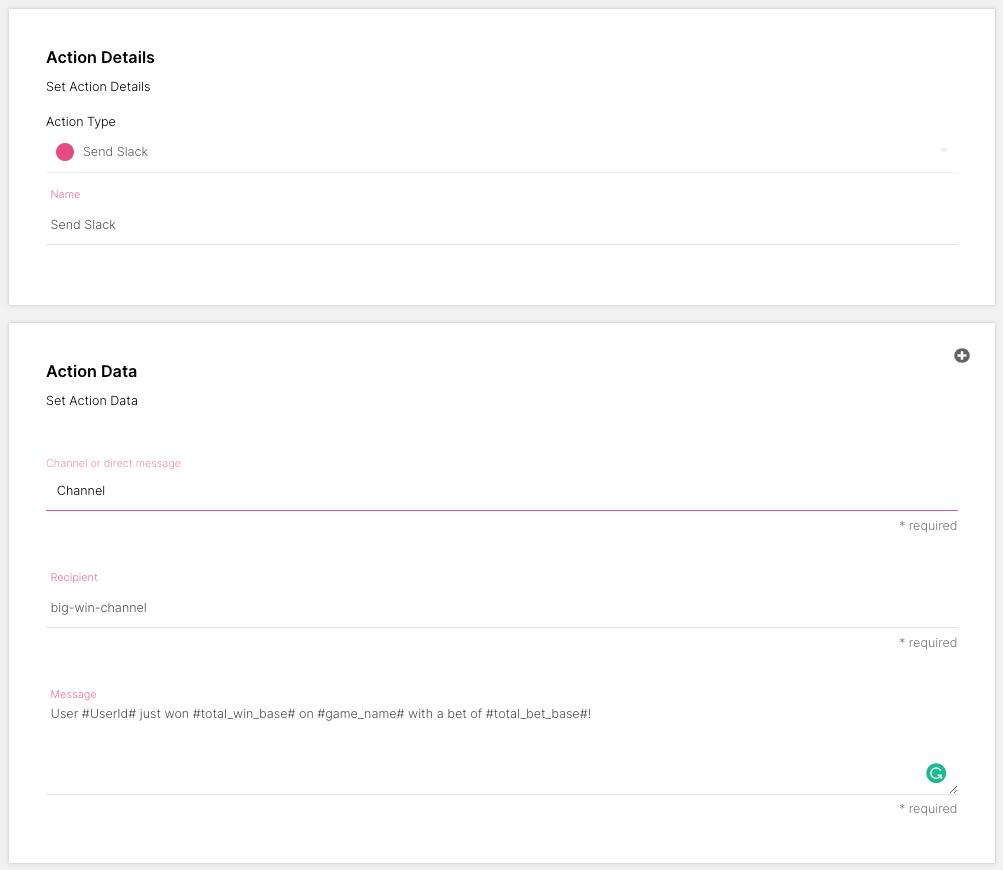 Here is another example where we've created a setup that will send a direct message to a specific person within your slack workspace.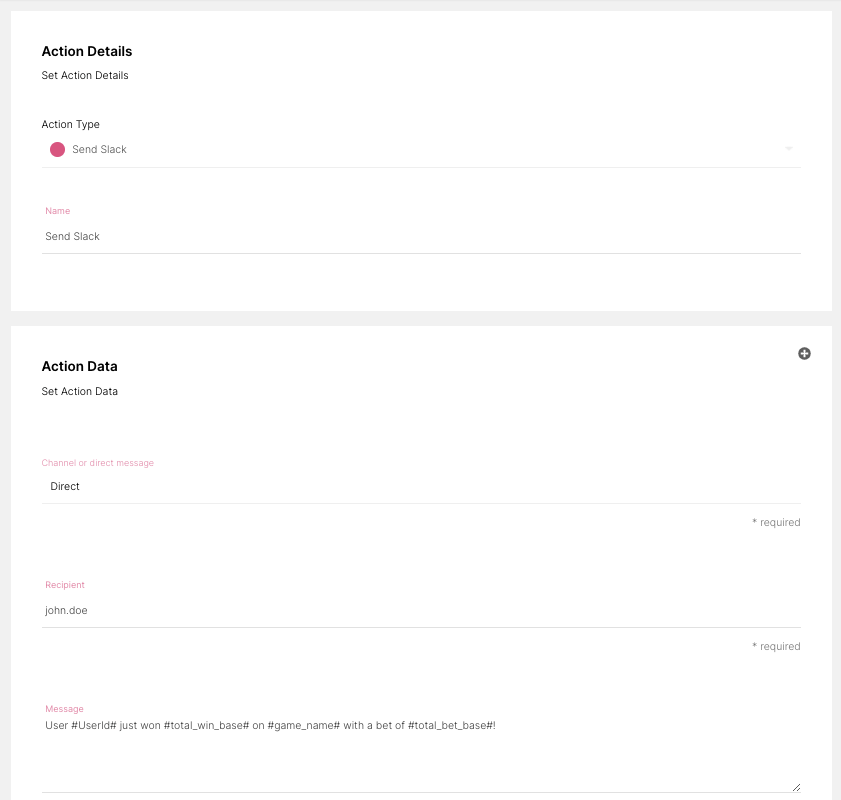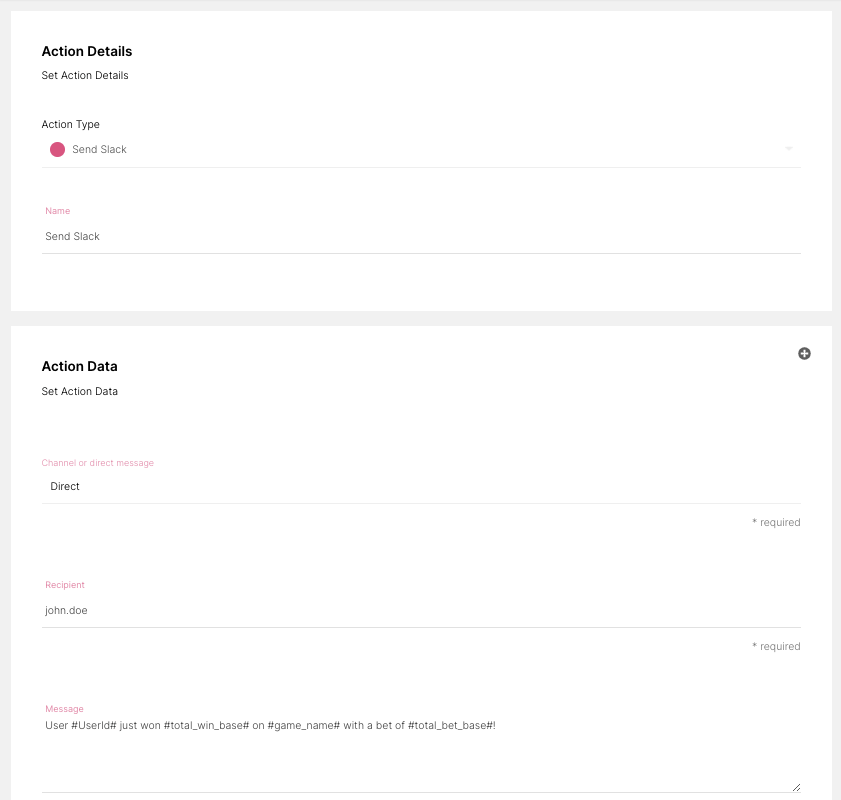 ​
​
📩‍
Send Email
Send an internal email to the relevant team member(s)
when a specific player engagement occurs onsite.
Within the email set up you need to
change the email variable
, in the "Enter Recipient's Email" field,
to the relevant email address
and make sure to
override the consent
by ticking the box.
​
🧠‍
Note:
The email action looks at the opt-in status of the player in the segment which triggered the activity. If the player doesn't have email consent
the internal email wouldn't trigger unless the opt-in status is overruled
.
​
💬‍
Send SMS
Send an internal SMS to any relevant team member(s)
when a specific player engagement occurs onsite.
To send an SMS internally you need to change some settings in the action data of the SMS. The "Recipient's Mobile Number" should be changed
from the variable to the relevant mobile number
, and like with the internal emails you also need to
override the opt-in status
by ticking the box. You can also tick the box to remove the stop text, as it wouldn't be relevant for an SMS sent internally.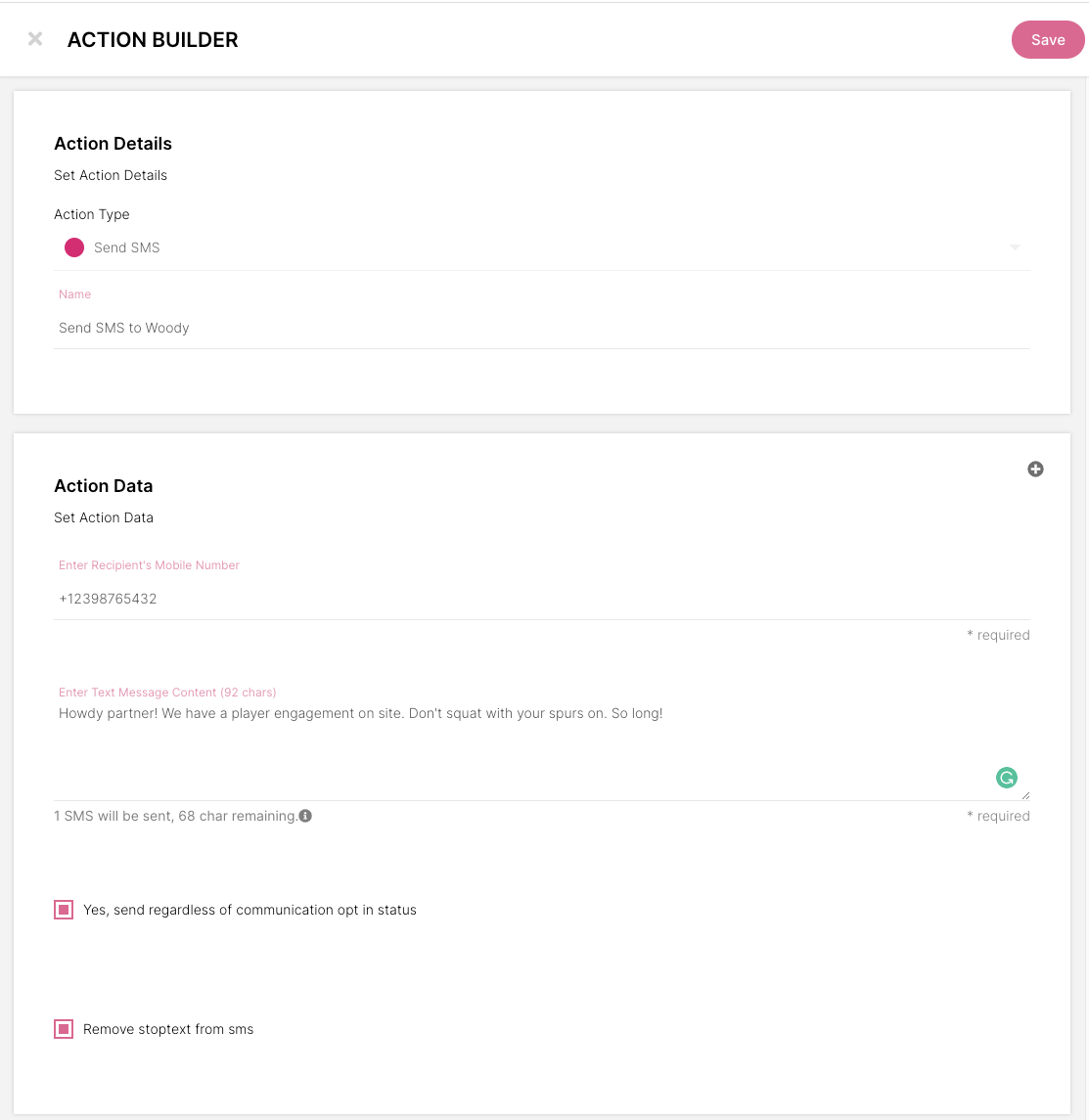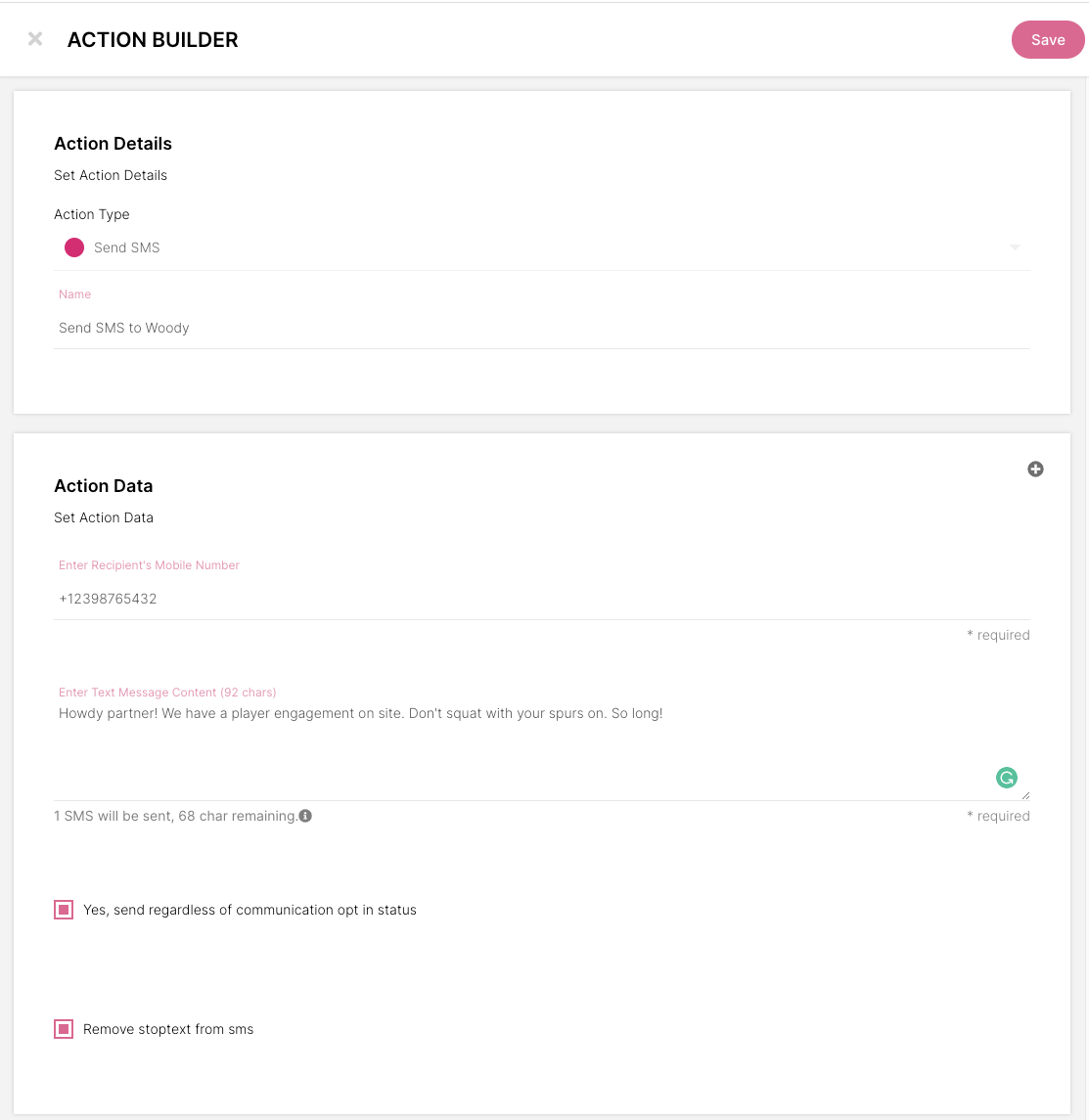 ​
💡‍
Tip:
If you'd like to
send multiple internal SMS or Email communications
, you simply need to add additional actions within the same activity and enter the mobile number(s)/email address(es) accordingly.