In-Game Win Achievements
Engage and interact with players whilst they are on-site. Capture important moments to celebrate together.
Engage and interact with players whilst they are on-site. Celebrate a win together.
In order to take advantage of this template, you'll need to integrate the following;
Login Events

Game Round Events
Read here for more information about integrations;
​Casino Game Rounds in Real-Time Data​
​
How to Use This Template
Use this template to celebrate the wins with your players, whilst they are on site. Credit mystery rewards, virtual currency, or specific achievements to keep them engaged.
Here's some more information about how to use this lifecycle;
​
🎉

Celebrate Wins
Trigger actions to fire automatically when players are successful on your site. Use the pre-defined win categories or define your own win multiplier groups;
You can even target wins that meet a number of criteria;
Selected Providers

Selected Games

Selected Game Types
AND
Single wins or win multiplier X - Y
​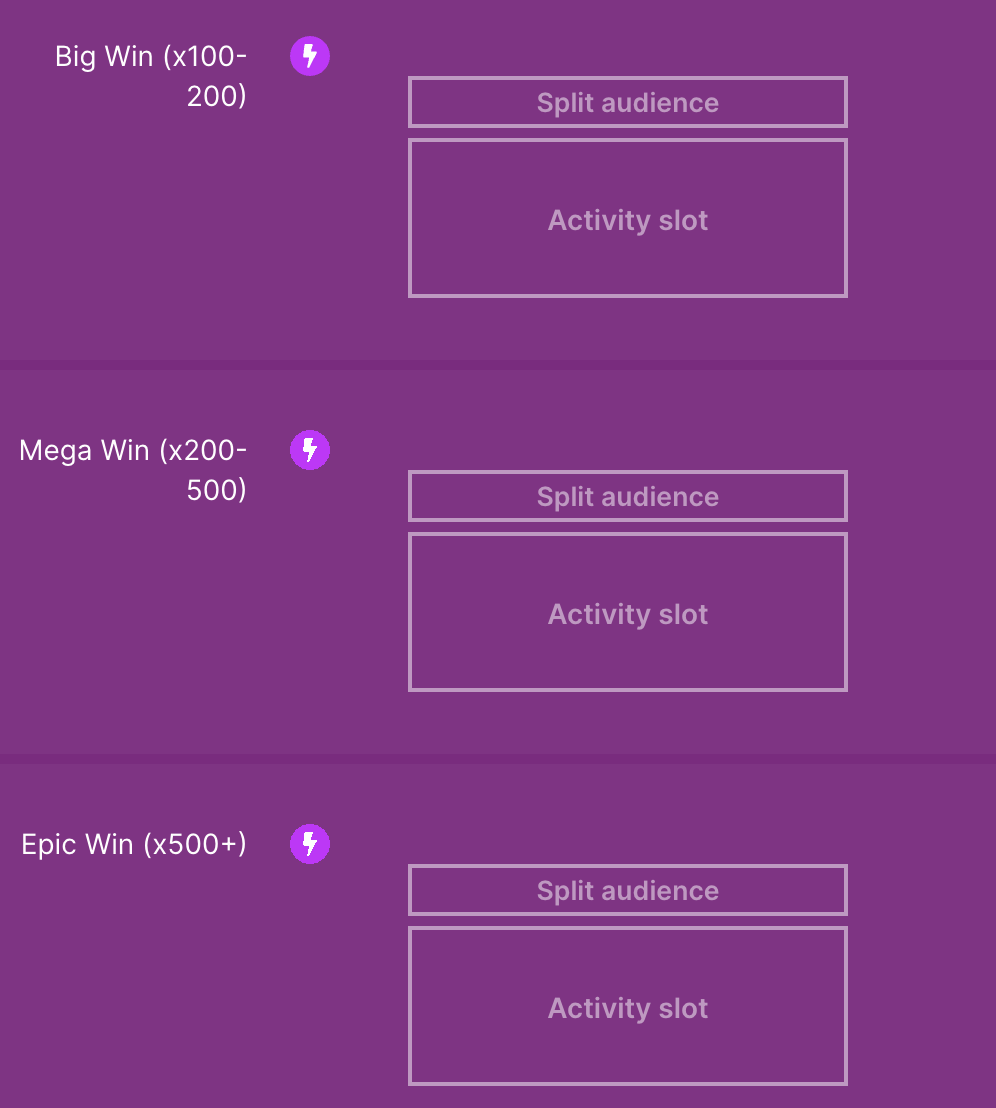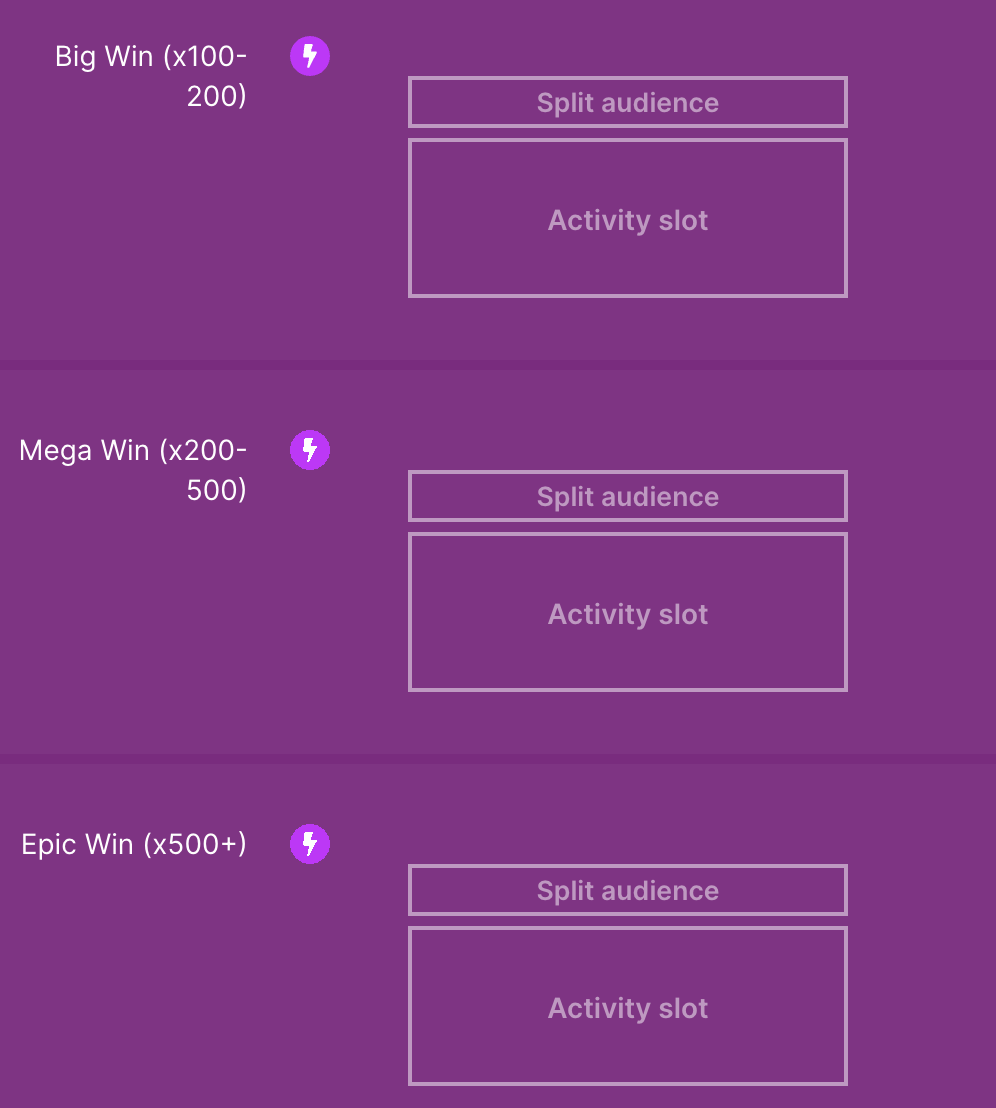 ​
Combine your celebratory communication with time since events to remind players about a great win they had recently
​
Need help setting up?
Building Lifecycles
/lifecycles/building-lifecycles
​
🔔 On-Site Notifications
On-site notifications are a powerful marketing tool that enables us to create unique opportunities for building real-time connections with your players. Deliver targeted and personalised messages.
Encourage and accelerate conversion actions such as first time purchases or deposits by speaking to your players at the right time. Use on-site notifications by hand-holding the player to get to know your site.
​
Next Actions
Continue automating your on-site experience strategies.
Try a Low Balance Intervention or Failed Deposit Intervention to help out players when they need support.
Failed Deposit Intervention
/lifecycle-automation-templates/failed-deposit-intervention
​